Views: 525
WOHooooooooooooooooo ….. !!!
Welcome To 2020 Young People !
We People are Always ahead with time & are always Blessed to have the ability to do this. We are blessed with so many new Technologies , Food , Education , Automobiles , Google & Internet and so many things that has made it so easy and simple in making us Smarter in Making Decisions.
Its now the Time to Change !
Let's Explore the New Wants of Young People in 2020 & let's help us in making more Smarter Decisions !!
Whether its a Physical world , Digital world or Phygital world ( combination of physical & digital ) , the time has come to make a smarter decision that can help in saving us time , value , money & energy. From 1990 to 2020 , a whopping 30 years , a lot has changed , a lot is changing & a lot new wants of young people , small and wise people as well , is emerging and replacing the traditional wants.
Have a Look !
1.Wanting to Look Good !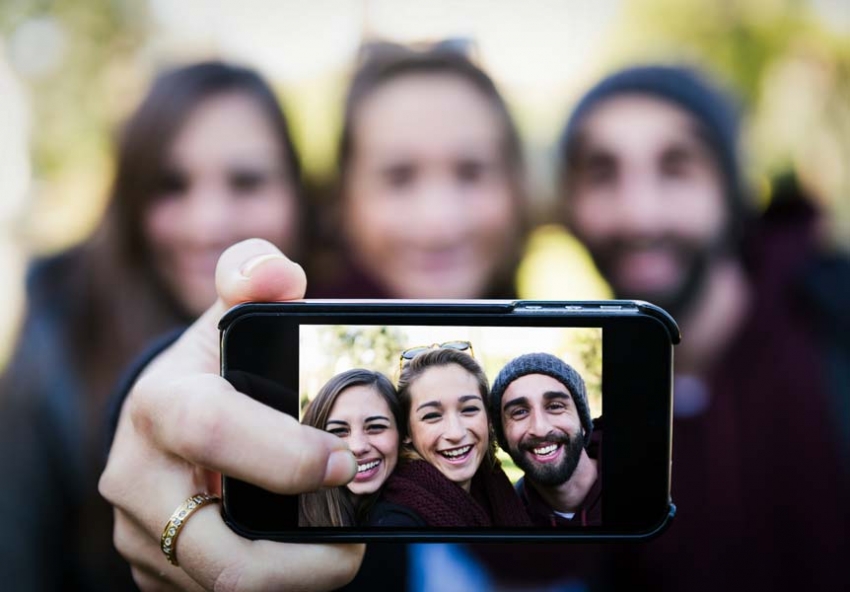 YES ! The Success of Facebook , Instagram & now the Tiktok is evidence enough to create a desire in people to look Good and appear Bright and sometimes even the Best. People are Spending thousands in Cosmetic products to make a better of themselves.
This new Want in people is Leading the new Generation to a more Loving , good-looking , cosmetic industry booming and more and more coming. People spend their time in the Gym , spend more on supplements to have a better version of themselves.
Thanks to this new want. Let's Take care of Ourselves every day !!
2.Wanting to Share More !
With Rise in OLA services , UBER , ZOOM car , Its clear that the people of this era is less inclined to buy a car and more interested in booking their cab and share and go go goooo….. !!
Major cities like Mumbai , delhi and even the Smart city Bhubaneswar is seeing the rise in Taxi Services. High Traffic , small roads , Deep potholes are changing the people's mentality towards Booking a car rather than buying a car. Moreover , booking a car is found to be cheaper than buying a car ,and actually Saving a lot of money , even on the long-term basis. The Construction of Public transportations , like the Railways , Metros , MO Buses , etc is Helping People save more Money and Easy Route. This also helps them in avoiding Irritations if they had been driving themselves and get stuck in traffic for hours.
Major Car companies , like Mahindra and Mahindra, will also be moving soon from focussing on the number of cars produced and sold , to how to provide mobility as a service ( MaaS ) . Customers today want mobility and not necessarily a car – they want to get from Point A to Point B most Efficiently.
In Fact , Anand Mahindra , put it best in a tweet many years ago that there will be broadly two kinds of vehicles produced : super efficient people movers like ola & uber ; passion cars bought for the driving experiences . Companies will have to choose which one to focus on, since each kind will require a different technique. Mahindra seems to have decided on the Passion vehicle -with the Thar , the Altura – atleast for now.
Even The continuous downfall of Automobiles industry says a lot about the Change of taste and preferences of a consumer.
'Buying a car' is no longer among the Top New Wants of young people in most countries. Now the car themselves would need to change – become 'people movers' rather than sleek , magnificient beasts they are portrayed to be.
The task would be to move the maximum number of people more efficiently from Place A to Place B , and one do not need a Ferrari to do that.
While we have been focusing on the Automotive industry , these massive shifts and changes in Wants of people are happening across businesses – they are mostly driven by Digital Technologies and data.
"Finally we are Believing that Sharing Is Really Caring !
3.Wanting to Travel More !
If You are one of those Who Believes that Travelling Broadens the Mind , Helps us become Creative , And makes us Aware of the World More , Then Welcome this Want with a Huge round of Applause !……….
This want in Younger people is Helping them to become Socially active people. We see so many articles related to Travelling , its Benefits and How this Want is helping us achieve more in our Life.
I personally Believe Wanting to Travel is what keeps us Alive and Excited. There is so much more in Life.
To Find the Best Travelling Destinations in 2020 , Click Below !!!! Happy Travelling !!
4. Wanting to be Famous !
!! Who Doesn't Wants to be Famous !!
Fame has always been used by the people to Earn more , Sell more , travel more , Advertise more & Live more. With the Rise in awareness of Youtube , many are on the que to make their Own Videos and share them with Great content in it .
Becoming Famous has become easier than ever before.
Thanks to these Digital Technologies that are helping people to know their True Potential.
With a Smart Phone in Your Pocket & Cool Ideas in your Mind , You can become easily Famous & Earn a potential Reward for it as well .
5. Wanting to Learn Digital Skills !
With Growing Rise in Digitization , Digital Skills Like Digital marketing remains one of the Most Wanted skill to Learn in 2020 and the year ahead.
Digital marketing is the component of marketing that utilizes Internet and online based Digital technologies such as desktop computers, mobile phones and other digital media and platforms to promote products and services.
With Growing Digital Technology , Digital Skills are now one of the Top Wants of young People to Become Aware of Digital Skills and its Tools for Digital Marketing.
Getting Fame is More Easier with Digital Marketing.
There are Institutions that helps you to build your Digital Marketing :
DizitalSquare (Recognized by Startup Odisha), is the leading Digital Marketing Institute in Bhubaneswar, offering the high quality Digital Marketing Training Course with hands-on-experience on Live Project. Also we provide Internship & Certification Programs with 100% Job Support. Our young and enthusiastic team has put their expertise to design the course by looking into the latest industry developments and requirements, by which the learners get the best out of the course and succeed in their career.
6. Wanting To be Wealthy !
YES !
The People are Getting smarter and are Understanding the real Meaning of Richness and Wealth.
The Goal is now to be Rich in Adventure , in Health , in Knowledge , in Laughter and in Love.
True Awareness is realising that Real Wealth is Family , Friends , Good Food , Having Time for our loved ones & Our Freedom.
The Generation is understanding the deeper meaning of LIFE , Gaining more Conciousness and respecting more to the Spirituality than the Materialistic ones.
From Making and Keeping Money to Making and Keeping Family and Friends has become a new Thought and ultimately a new Want of our People.
7. Wanting to make Passive Income !
But What is Passive Income ?
Passive income is income that requires little to no effort to earn and maintain.
We all Want to Earn Millions with Less to Least work Possible !
Rich brads like Warren Buffet , Jeff Bezos , Rakesh Jhunjhunwala have made Billions of Dollars through Investing in Stocks , Real estate , and various Assets that created enough Passive Income and are now Living the Life every individual person desires to Live.
In a world where Hardwork is replaced by Smartwork , its requires few skills to make Passive Income and Live the Life we Want.
Some of the Passive Income Ideas Are :
*Rental Income :
Investing in rental properties is an effective way to earn Passive Income.
To earn passive income from rental properties, Graves says you must determine three things:
How much return you want on the investment.
The property's total costs and expenses.
The financial risks of owning the property.
*Affiliate Marketing :
With Affiliate Marketing, website owners, social media "Influencers" or bloggers promote a third party's product by including a link to the product on their site or social media account. Amazon might be the most well-known affiliate partner, but eBay, Awin and ShareASale are among the larger names, too.
Opportunity: When a visitor clicks on the link and makes a purchase from the third-party affiliate, the site owner earns a commission.
Affiliate marketing is considered passive because, in theory, you can earn money just by adding a link to your site or social media account. In reality, you won't earn anything if you can't attract readers to your site to click on the link and buy something.
*Dividend Stocks :
Shareholders in companies with Dividend-yielding Stocks Receive a payment at regular intervals from the company. Companies pay Cash Dividends on a quarterly basis out of their Profits, and all you need to do is own the stock. Dividends are paid per share of stock, so the more shares you own, the higher your payout.
After all , Nobody got Rich working from 9 to 5 !!! All is now needed is that extra work , those extra time , those few habits that would add more for a great Wealth.
Right Knowledge of Assets and its True Value is the new Wants of Generation Z .
One Right Investment on Yourself , and Your Life can Change !
About Post Author